EVERYONE A
PUBLISHER
Join Engodo to share content you like on your social networks, website, and blog, then watch the money roll in.
BECOME A PUBLISHER NOW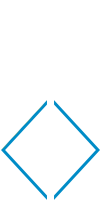 SIGN UP
LOTS OF NEW CONTENT FROM AWESOME BRANDS
START PRINTING MONEY
FIND CONTENT YOU LIKE

SHARE IT ON SOCIAL

GET PAID FOR EVERY CLICK
WHY BE A PUBLISHER FOR ENGODO?
SIMPLE INTEGRATION INTO YOUR SITES

It takes seconds to share links with friends and your websites. You don't
need to do anything to your website or install any software.

FAST PAYOUTS & REAL TIME ANALYTICS

Get fast insights into earning and clicks. You can receive money as often as
every week into your Paypal account.

SUPER HIGH QUALITY CONTENT

Although your roommate gives free backrubs to share his crappy video, we have
much better content & can pay you much more. Login to see all our campaigns.
DO STUFF, GET PAID
MAKE $5 IN 5 MINUTES
Introducing... QUICKHITS
Quickhits is the fastest way to make extra money on the internet. Login to the simple interface where you can complete various tasks and get paid each time. Within minutes you will make real money.
COMPLETE SIMPLE TASKS AND GET MONEY.
APP DOWNLOADS

NEWSLETTER SIGNUP

SHOPPING

ACCOUNT CREATION
START QUICKHITS NOW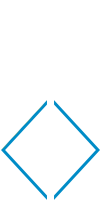 SIGN UP